Founded in 1946 by Clark A. Loomis, Sr., Arden Henry, and Don Quisenberry, Acousti quickly established itself as a leader in the ceiling materials market by introducing an innovative wood cane fiber ceiling tile system, leading the industry away from the use of asbestos. As times and materials changed, Acousti adapted to provide new innovative products and services including acoustic ceilings, flooring, walls, specialty products for interior systems, and specialty exterior applications.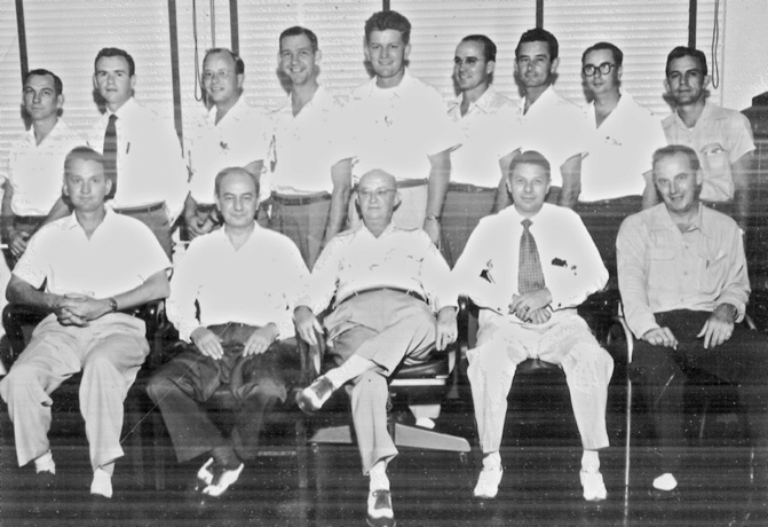 The Acousti team has extensive knowledge of specialized environments which ensures we can provide the highest level of service to our clients.
Our highly experienced field management team understands the rigorous demands of the construction industry and our superior installation professionals can quickly adjust and make necessary decisions as required.
Acousti is an agent and dealer for a wide range of manufacturers and products which provide the aesthetics, functionality, and cost-efficiencies required for general and custom construction applications. Strong relationships enable us to deliver quality products for today's aggressive budgets. We offer a broad range of product lines for ceilings, floors, walls, and specialty construction. Acousti has a proven record that allows for expedited mobilization as the work environment demands.

Integrity
We keep our word. Honesty and trust navigate the course of how we make decisions.
Accountability
We do more than just our job. We take ownership and answer for the actions we take.
Passion
We love what we do. We are problem solvers and every team member is motivated to tackle challenges in innovative ways.
ONEAcousti
Our commitment to providing the latest innovative construction materials and unsurpassed quality workmanship will never change. This is why we remain one of the largest, most sought-after, interior finish companies in the Southeastern United States.
With over 75 years' experience in the construction industry, Acousti has built a network of unparalleled resources and an exceptional degree of professional expertise.