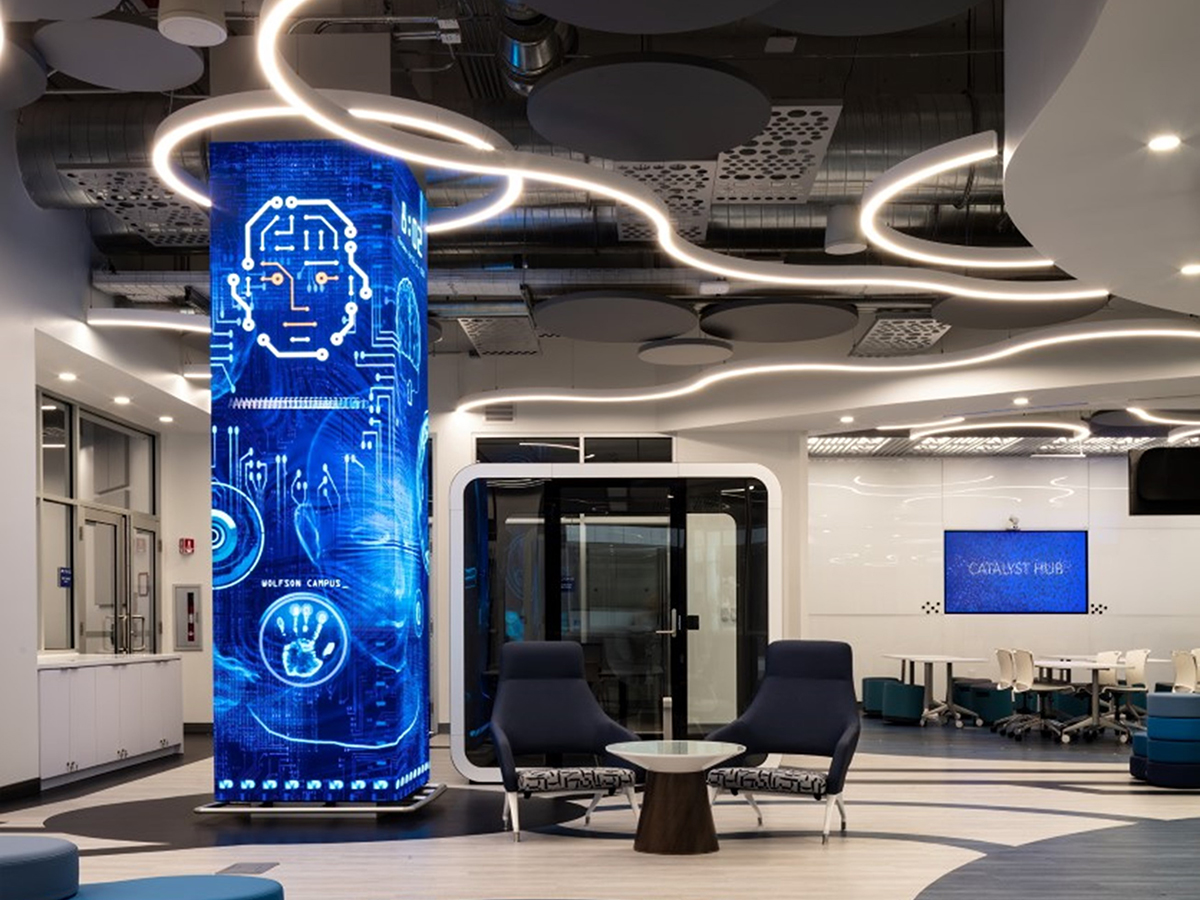 "The state-of-the-art facility will offer classes, workshops, events and activities to prepare the future AI workforce and upskill current professionals in this growing field."
"Located next to MDC's Cybersecurity Center of the Americas and the Business Innovation & Technology Center, the nearly 5,000-square foot AI facility will serve as the epicenter for all AI-related activities in downtown Miami. Its conception and vision were made possible through support from the Miami Downtown Development Authority, the Knight Foundation, Miami-Dade County and the City of Miami. The new AI Center counts with advanced computer classrooms that will host AI courses and programs. In addition, it offers flexible spaces for the implementation of experiential learning activities and events for students and the community. MDC opened its first AI Center last fall at MDC North Campus." Stated Irene Giménez Muñoz Interim Director of Communications/ Marketing Director Miami Dade College.
Acousti Engineeing Lake Worth Branch has had the pleasure of working on this magnificent project alongside State Contracting & Engineering Co. The scope of work included Acoustical Ceilings, Acoustical Clouds, Metal Ceilings and Metal Wall Panels.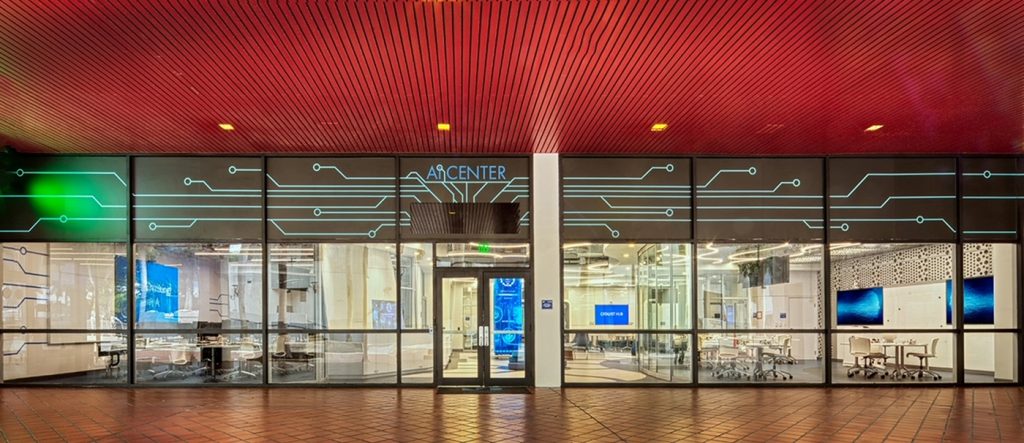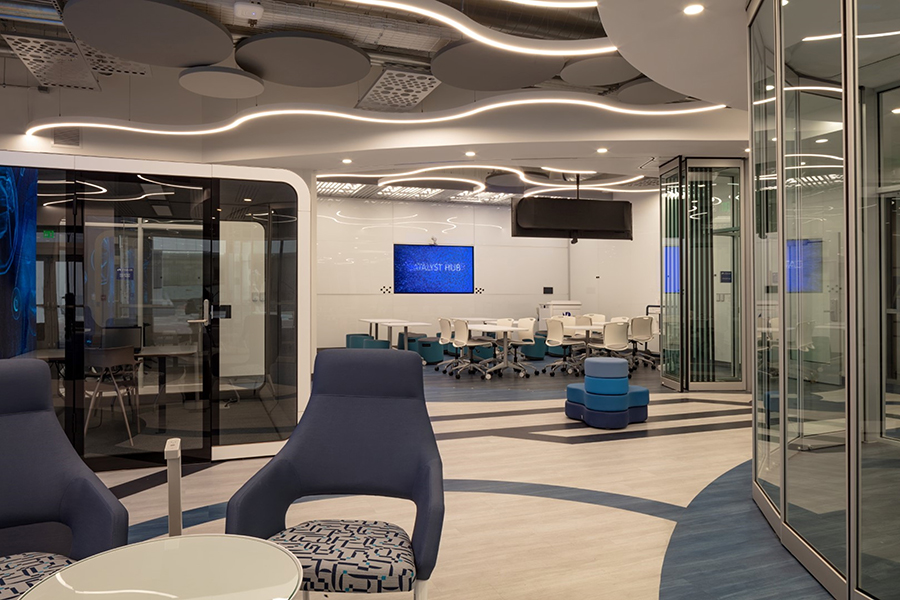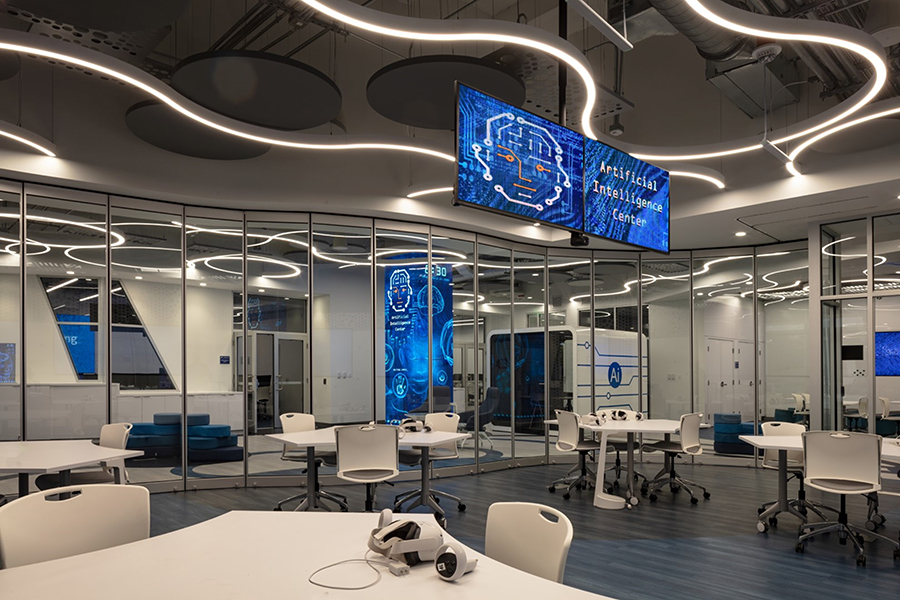 Miami Dade College – Wolfson Campus